A spectacular rope act in which Anna blends choreography, music and her unique personality into a captivating and memorable experience.
Poetry, beauty and elegance combine with breathtaking moments in which the artist plunges towards the floor only to catch herself in the ropes just in time.
Anna's enchanting performance is accompanied by music specially composed for the act. A sensual experience for the eyes and the ears.
Length: 5 minutes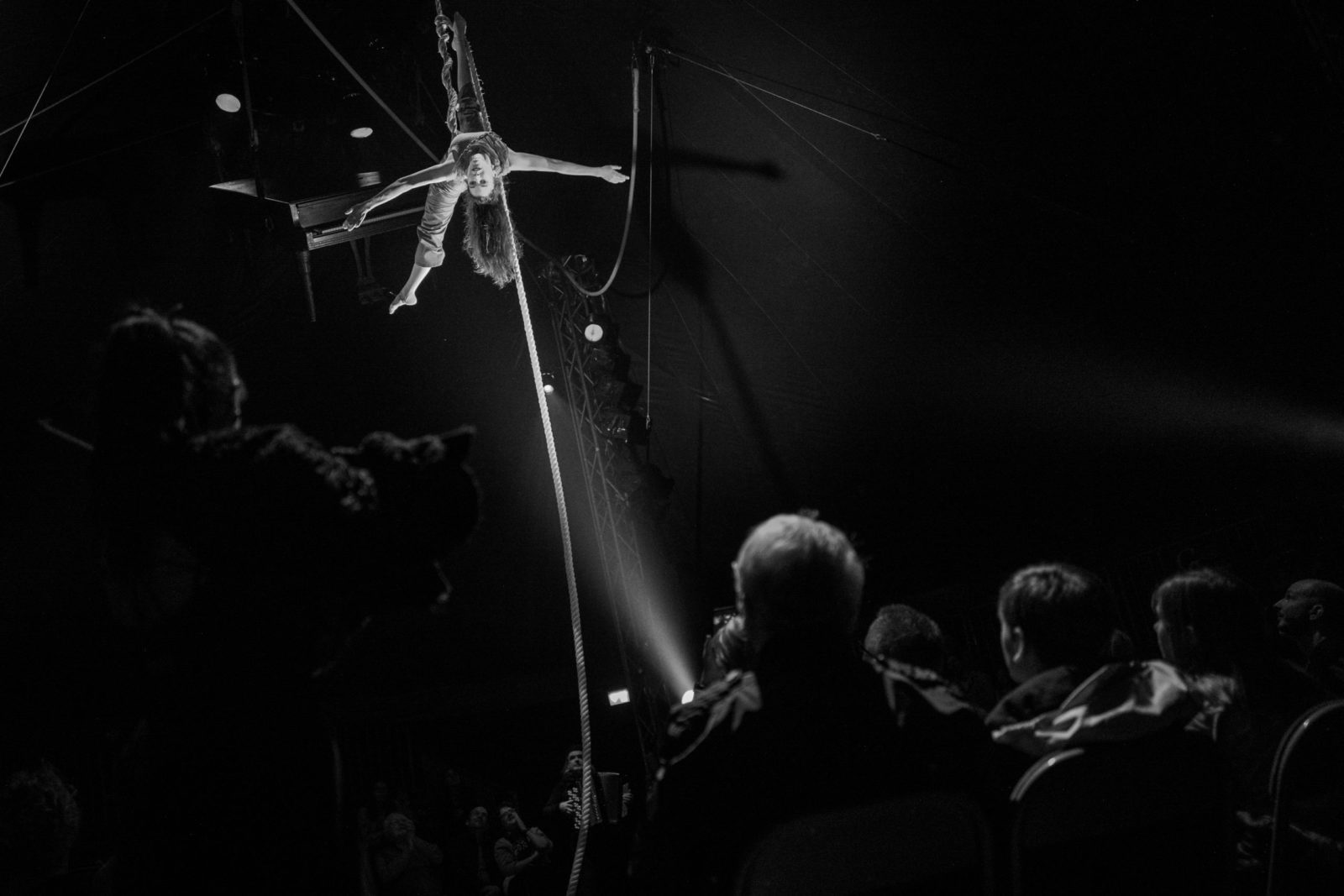 The rope turns into Anna Abrams' personal playground. With her unique choreography, she seemingly floats upright through the air, conveying a feeling of weightlessness and harmony.
Westfälische Nachrichten
Anna Abrams' rope performance was a celebrated highlight of the show.
CircusZeitung
With special mention of Anna Abrams, who redefines corde lisse artistry.
Tribune de Genève
Rope artistry that is touching and fascinating.
HNA Kassel
I was especially influenced by the corde lisse, an act full of grace and adrenaline.
ladentdure.wordpress.com